I switched back to my old phone,the new one just isn't worth the hassle.
It's a day off, use it or lose it vacation Friday. It's almost 2022. Unbelievable.
Here it's cloudy with a chance of rain. I'm going diving, I like it better when it's sunny.
Remember December 13th, when I told you my motorcycle helmet broke? I ended up buying a new helmet. Here's a picture of me wearing my new motorcycle helment. I didn't know it had the pop down a visor until I got it. Surprisingly pleased with the new helmet. Very disappointed with the new phone, It's like they offset each other.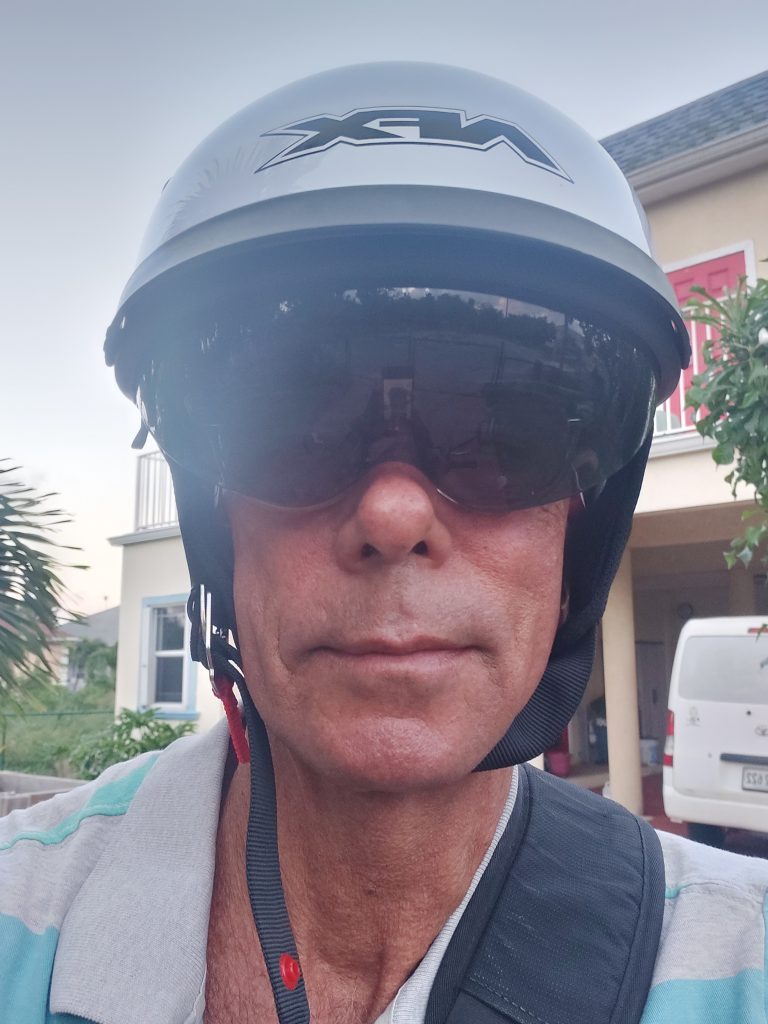 Have a great weekend!