I"m back from visiting my sister. She was doing better than I personally expected, but she is basically doomed unless there is a miracle. I pray for that miracle every day. My Mom made her funeral arragements for my sister already. While she was at it, she made hers too.. Here is a pic I took of some pics my Mom had out.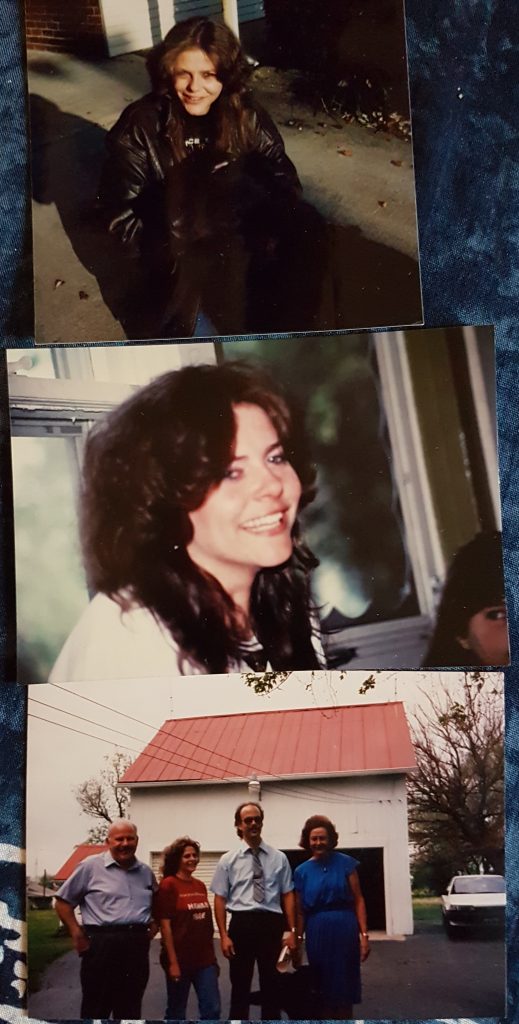 In the US, we stopped by this outlet mall along the highway. I got so angry and disgusted I thought I wasa going to puke. A couple of my pairs of jeans are a little faded, and I thought it would be appropriate to replace them, as I wear them to work. In the mall, all the jeans were already faded and ripped up and much much worse than the jeans I wanted to replace. In fact, these jeans were ready for the trash can. Literally. Garbage. The thought of buying such pants made me nauseous.
I ended up getting a NEW pair at a Levis outlet. Blue so blue it's almost black. And a pair of black Wranglers at Target.
I'm going back to work today. It feels like I have been gone a long time.
Have a good one!