BU is short for bus, because that's about how big this asteroid is! It will pass whisker close in the next few hours.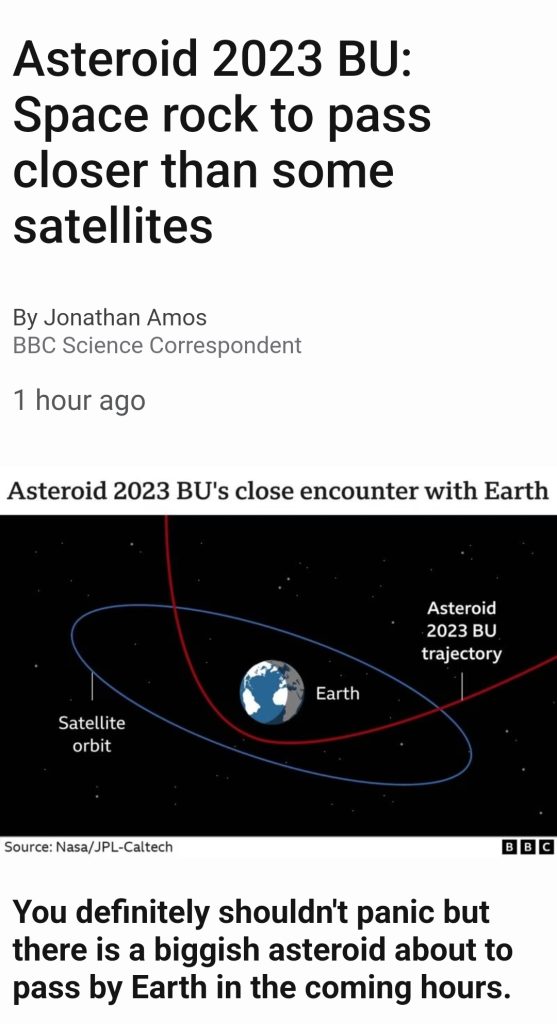 If you look in the " junk news" we're going to probably get creamed by an asteroid every day. But when you see such a headline, glance down at the source, and it's usually some news service no one has ever heard of before. But this is coming from a reliable source..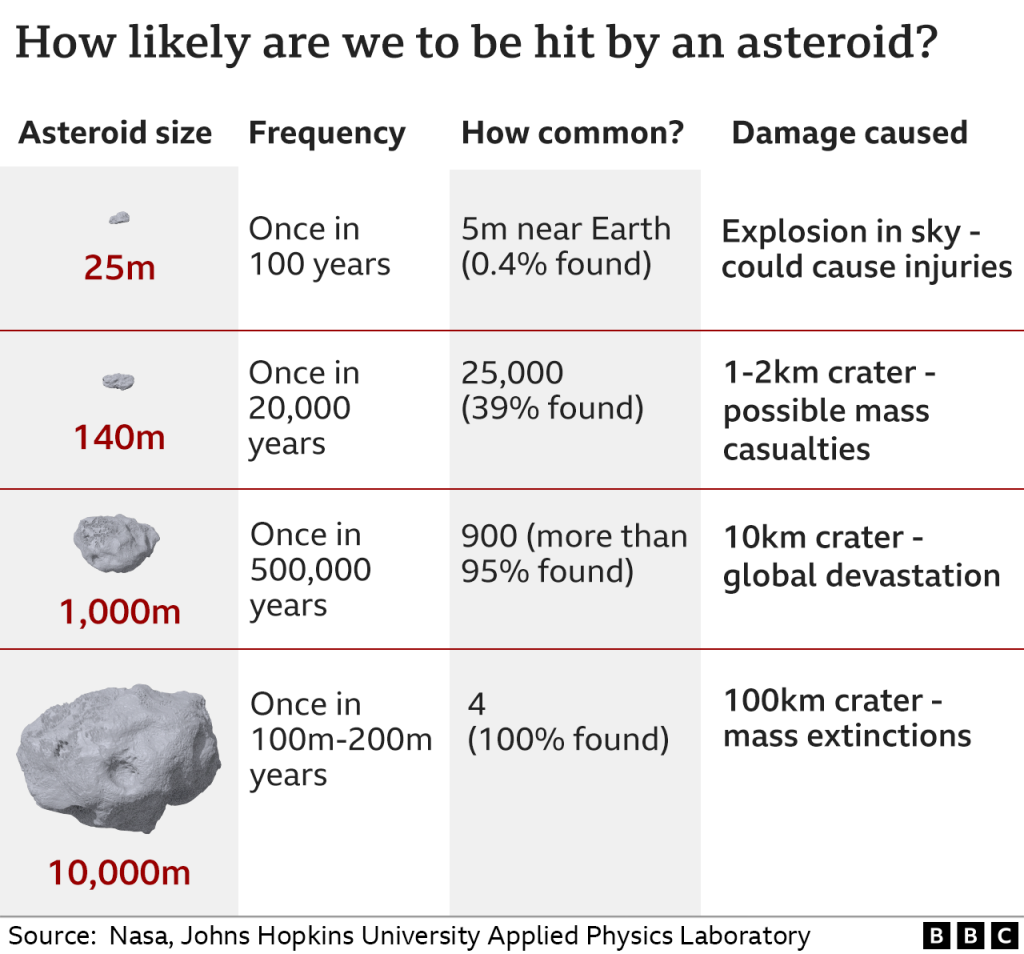 worrying won't do any good, and it's probably gone by by the time you're reading this anyway.
Keep looking up towards the heavens!