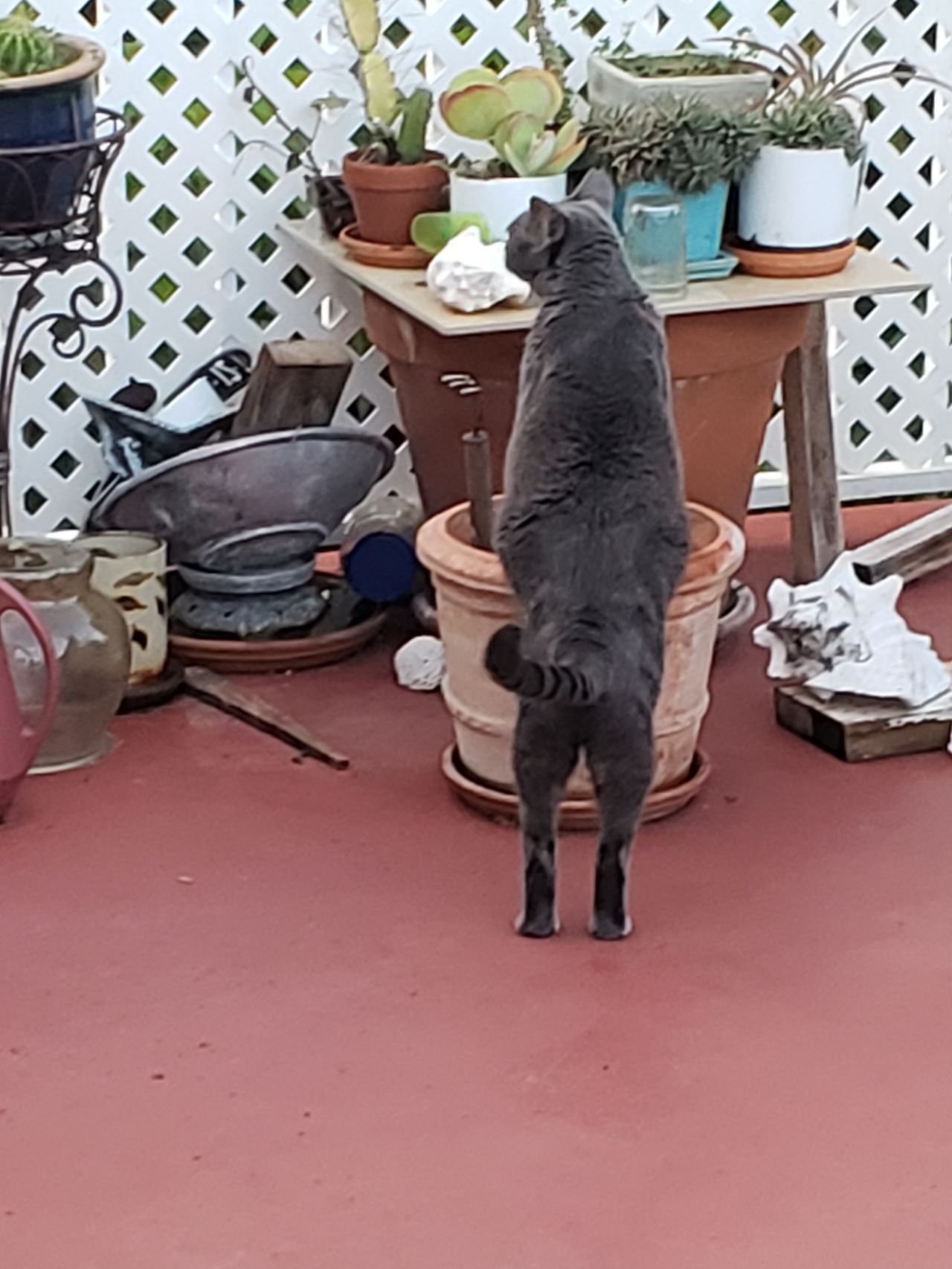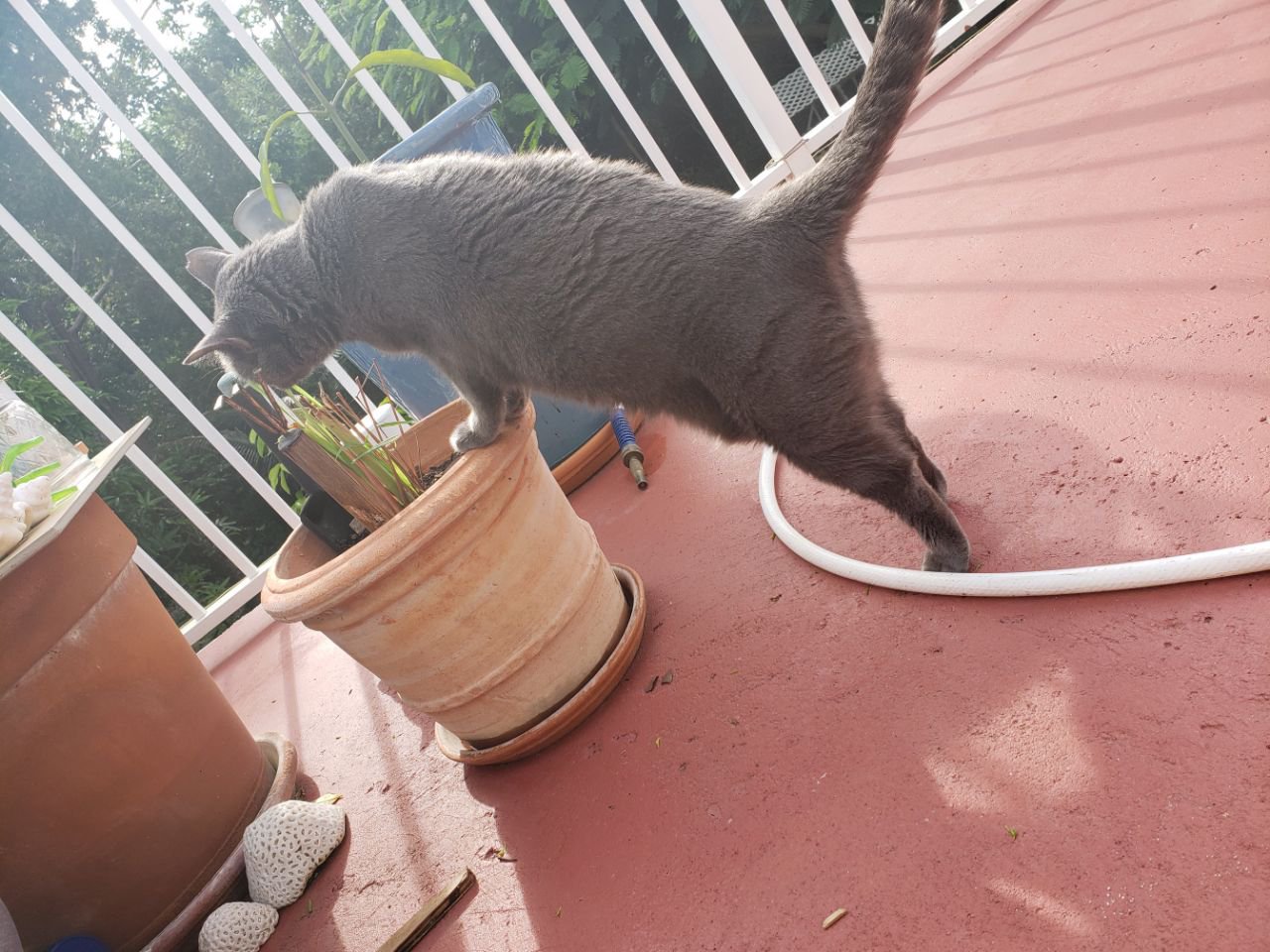 I have a sprout for a clump of Lemon Grass that I'm trying to grow. I discovered her eating it, several times. I don't try to stop her, because she likes it. But I hope she doesn't kill it. Lemon grass smells fantastic, and I've heard that you can make tea out of it.
It was a good weekend, albeit rainy. I picked up the wife Saturday afternoon and it's good to have her home. And I got a passing grade in my taking care of her plants while she was gone!
Sunday I watched American football.
It was a quiet, stay at home lazy weekend. A good one.
Now to have a great week, rain predicted till Wednesday.
Ciao!