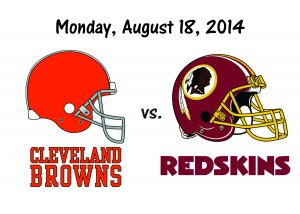 Last night I watched my Redskins barely beat the Cleveland Browns. Cleveland could have tied it, and gone into overtime, or won it, they went for the win and didn't make it, so they lost.
Kirk Cousins (backup quarterback) always plays better than Robert Griffin III, (starting quarterback)
This morning I was sitting in the woods and Miss Hawaii came walking by, wearing short short shorts. I told her I used to live in Hawaii. She was fascinated, and was sitting down to talk to me. Then the alarm went off.
Aloha!