I was sleeping good when the alarm went off this morning.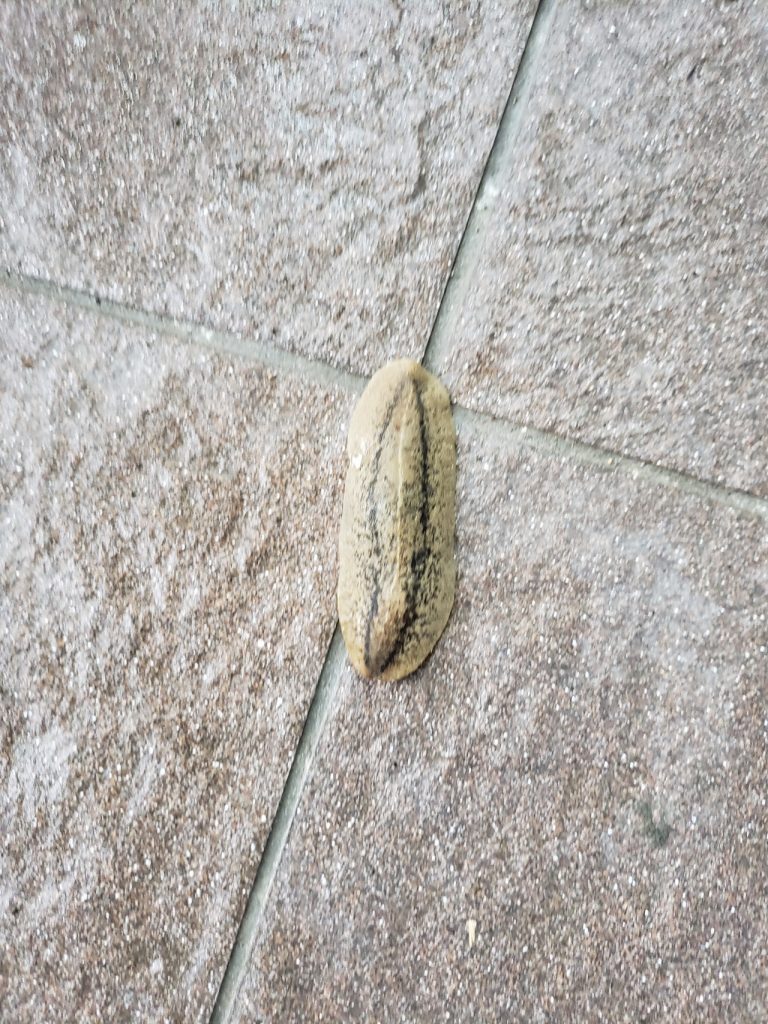 I'm still feeling a bit sluggish.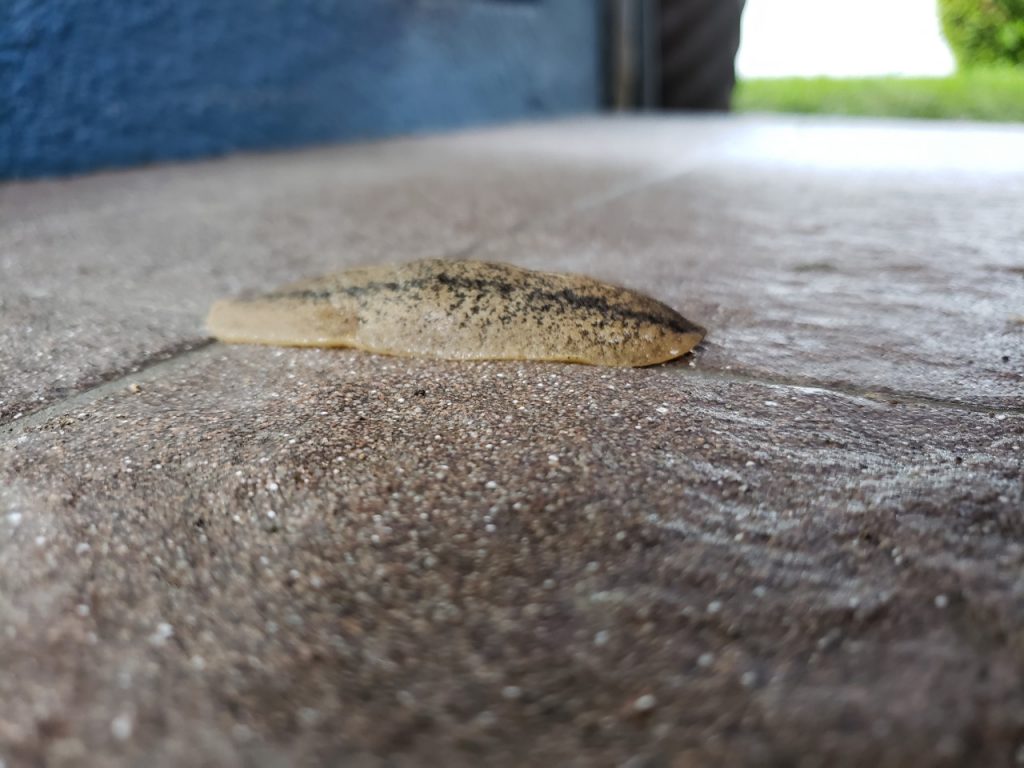 Quite sluggish. Hugely sluggish. This is a giant slug that was on my work front porch yesterday. I moved him or her to a safer location, using a piece of paper.
Thee wife is heading to Costa Rica today. Like always, if I fail to post, send sandwiches!