This weekend, after The Wife went to sleep, I watched a movie called 9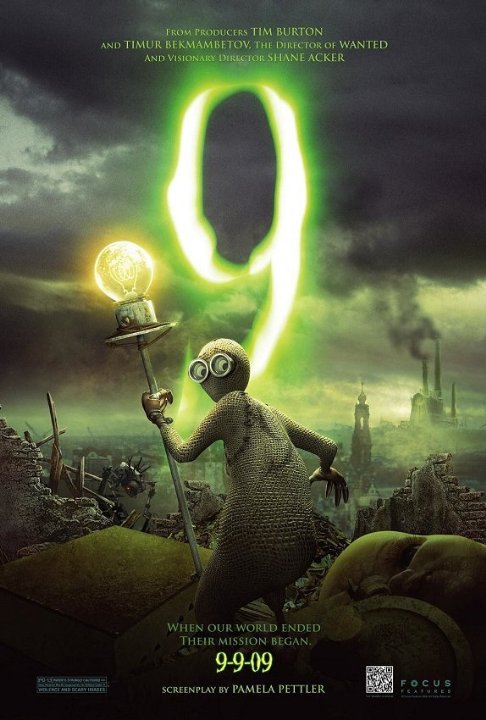 About a rag doll robot in a time after humans were destroyed by the machines they created.
It is definitely worth watching.
The Wife is still sick, so we spent a lot of time watching TV.
Have a great week!