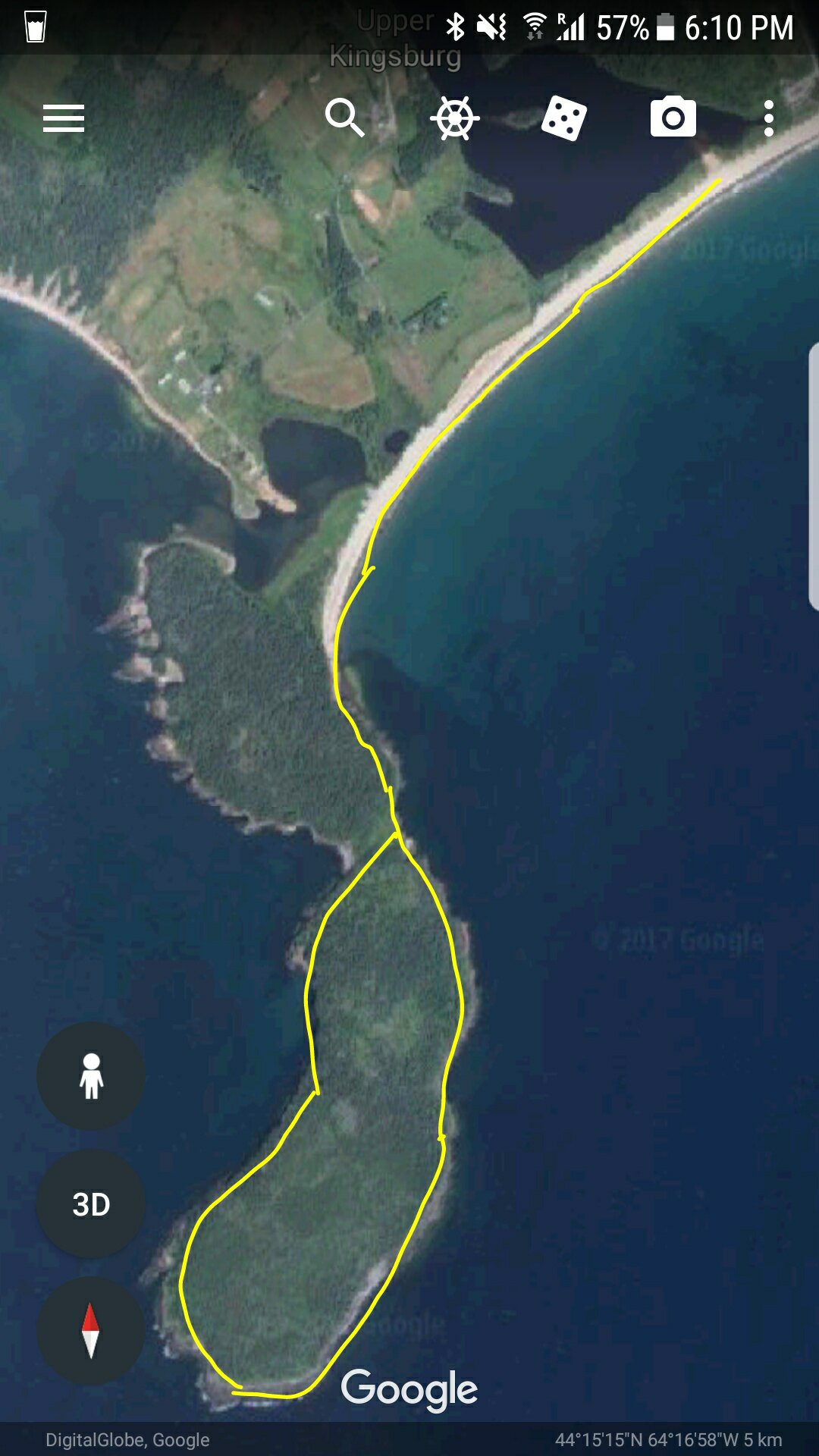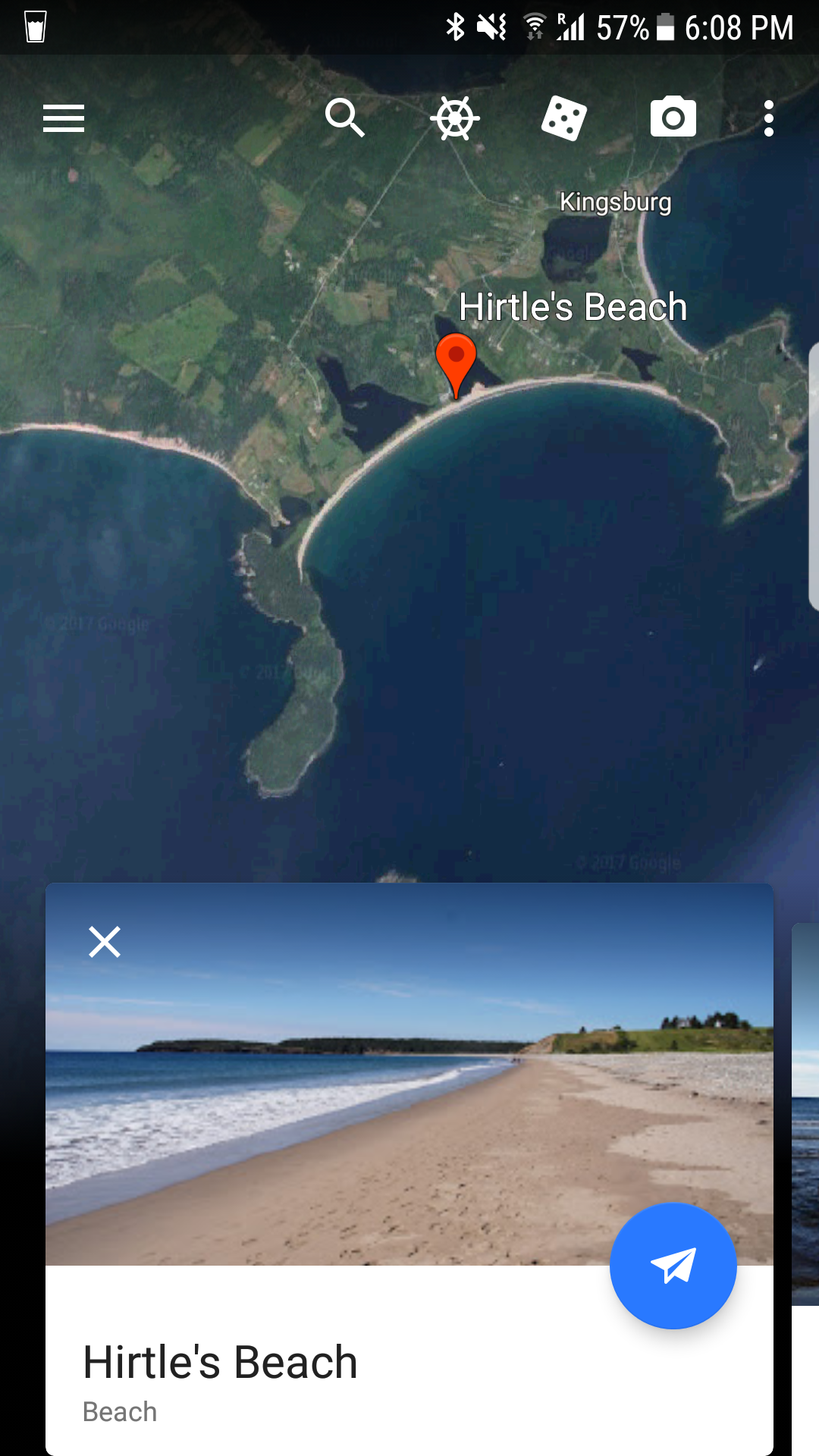 Yeserday we made a long trek with a tour guide that was quite nice. There was also a Woman from Austrailia named Jenny with us. We started after about a 1 and a half hour drive from Halifax.
On the top pic, I drew a yellow line depicting roughly our path. Using the second pic, you can find the location and zoom in.
Below are various pictures from the hike.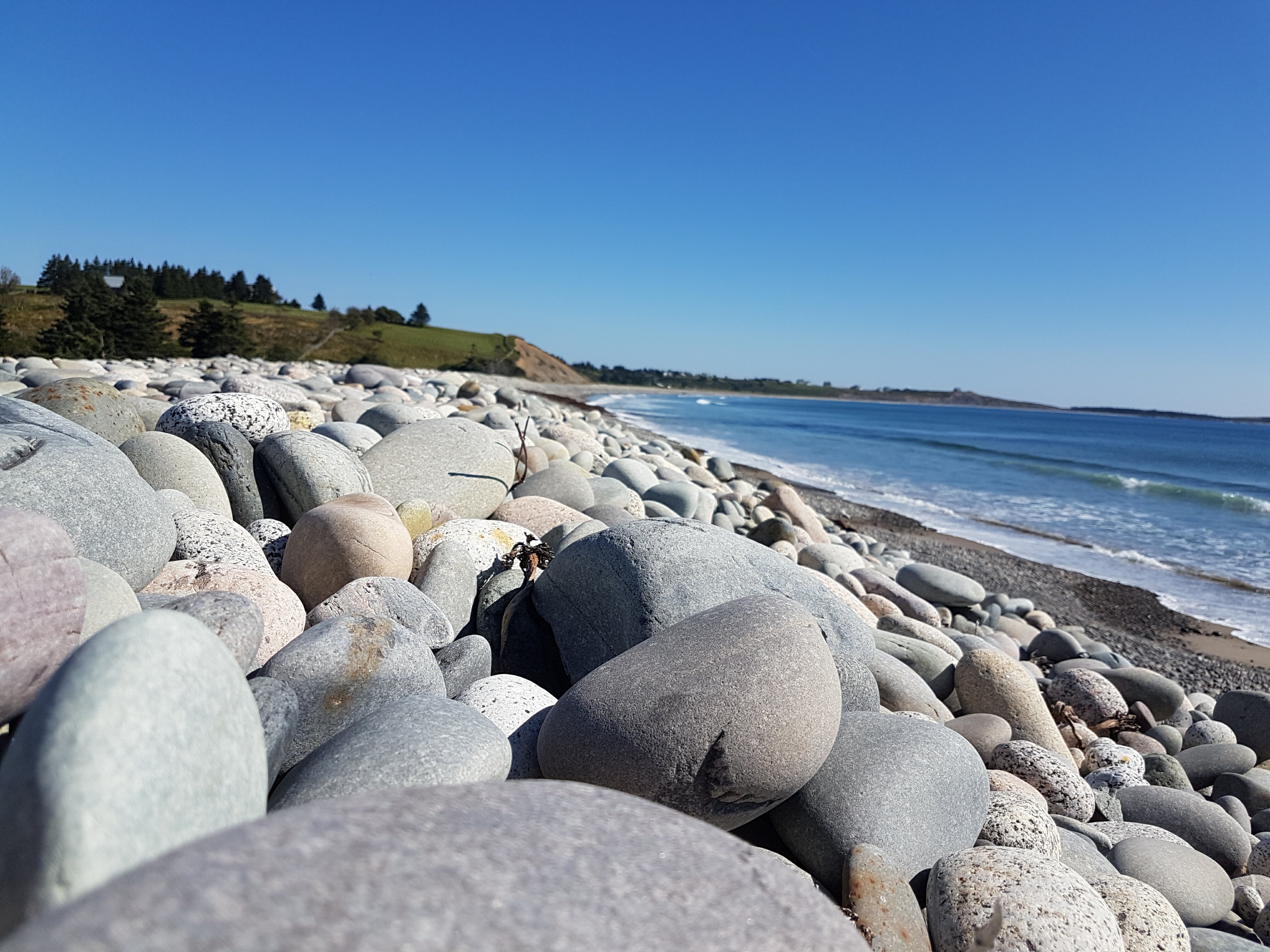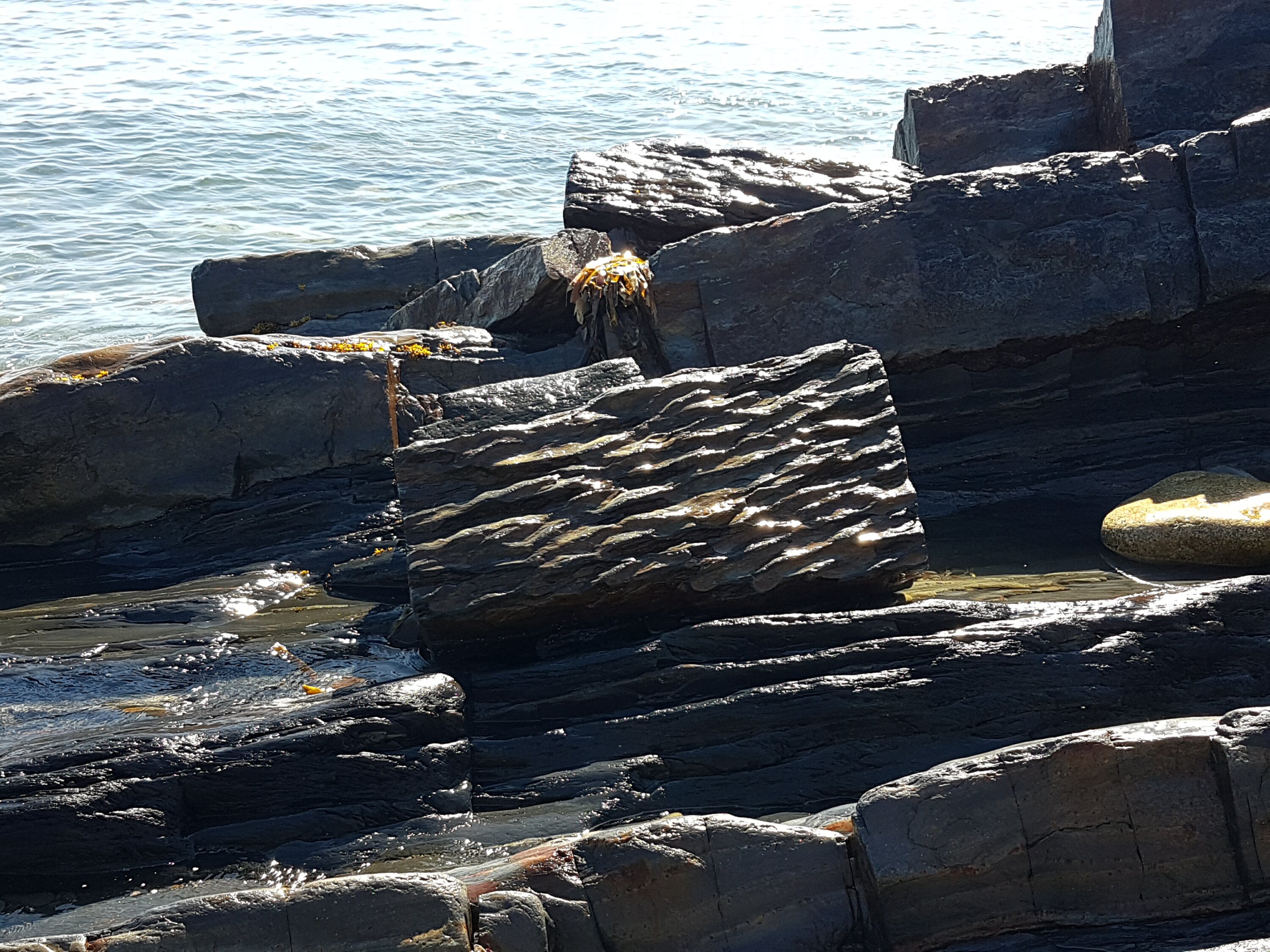 After that we had lunch and went to Lunenberg a small fishing village.