It was 6:21 AM when I sat down to post my post this morning. Lunch made, coffee perfect, and somewhat ahead of schedule.
Didn't sleep much last night, Went to bed at 9, woek up about 12:13 AM, wide awake, got up, walked around, eyes bright, tail all bushy.Finally, around 2, I rekkon, I got out the Bose noice cancelling headphones (why are they called headphones, shouldn't they be called headspeakers?) and put on Pink Floyd, Wish You Were Here.
It was very, very good. Last night, I was thinking, "This is definitely my favorite album". However, in the hasrh reality of the cool morning light, I realize that the best Pink Floyd album is the one you're listening to right now. Although last night I rejected Dark Side Of The Moon because of the part with the blasted alarm clocks going off.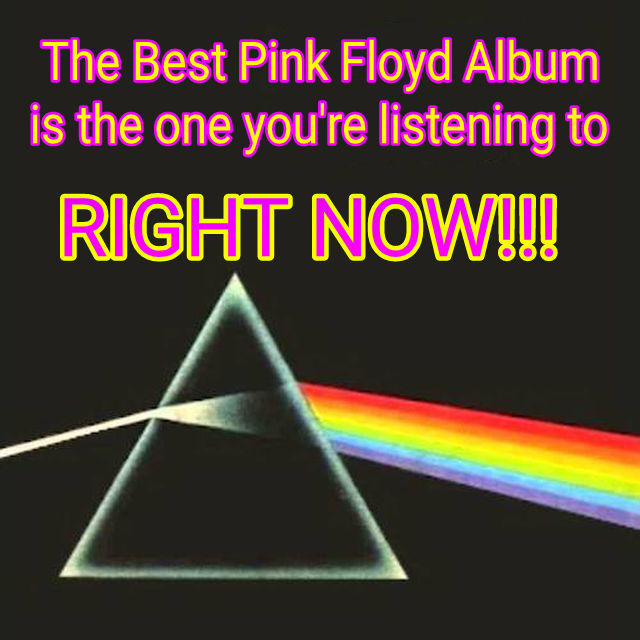 I was still awake when it ended, and I put my headspeakers away, but I snoozed during the album and slept OK after. It was after 3, I wanna say 3:40 when I turned 'em off and put 'em away..
And now, it's a workday Thursday, I think I'm pretty much on top of things at work and I anticipate a good day.
Have a great day!