I sat down here at 6:16. Sunrise is at 6:16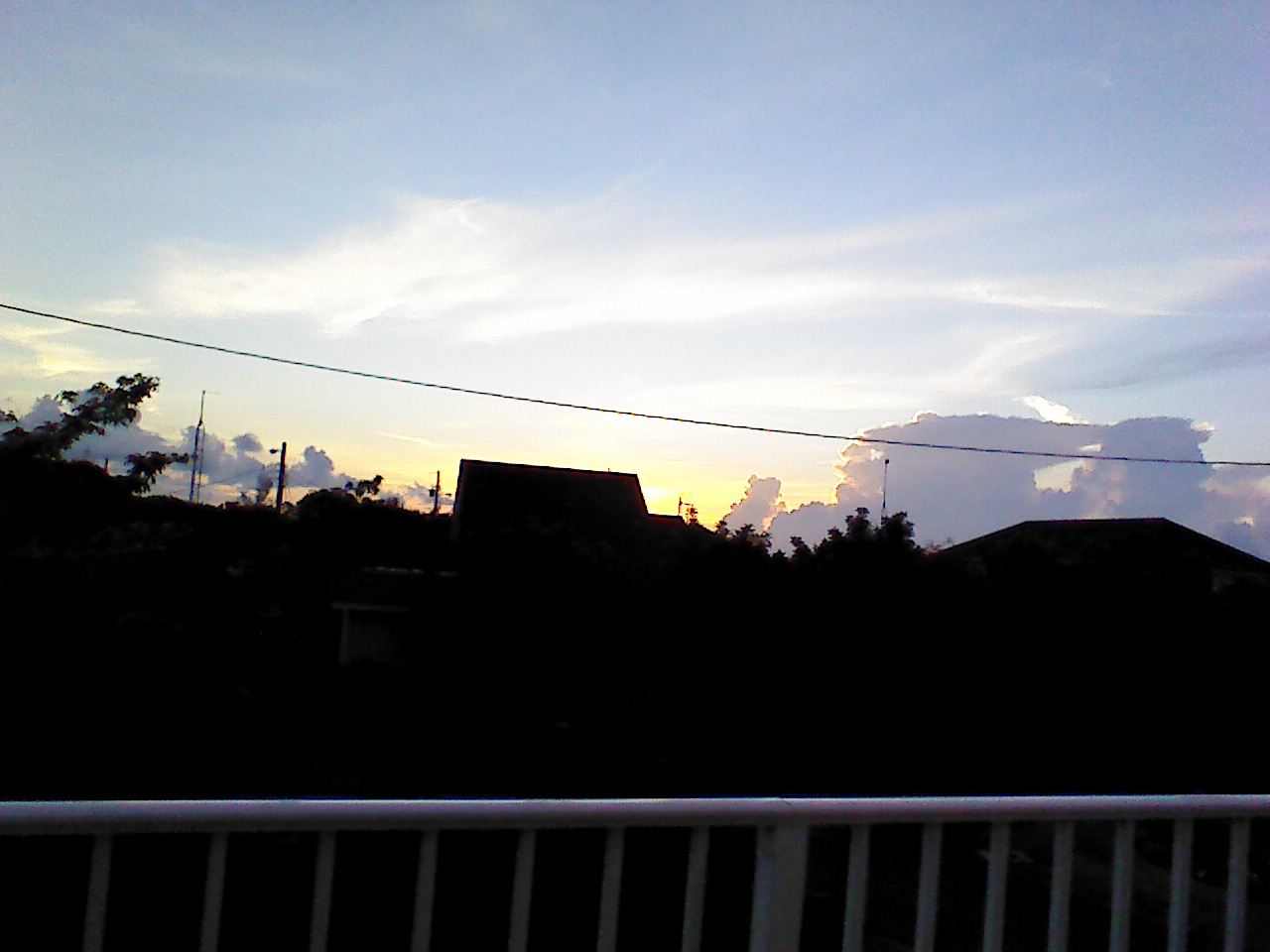 The sun hasn't cleared the trees and houses yet, but it's up.
Poor attitude this morning.
Another Monday, a long way till payday.
It was a pretty nice weekend. We didn't do anything except watch TV. I hate TV. I got rid of TV in the late '80's.  The Wife got it turned on. Now I get a bill on my credit card, every month.
Saturday night we went to a murder mystery dinner party. "What The Butler Saw". It was fun. I didn't kill him, he was already dead when I went to kill him. That's me in the back, Oscar Hemmingway III. I'm the one with the gun.
So it's back to work, I feel bad because there was a lot of wasted time this weekend. Wasted time ruins a life, whether at the beginning or the end, bit it's more noticeable at the end.
Have a good week.