I'm glad it's Friday. I was in a great mood until the cats f****** almost killed me. everyday they're at my feet. It's hard not to step on them because they're under foot. This morning I almost went down. Seriously. Face plant into the concrete. Almost.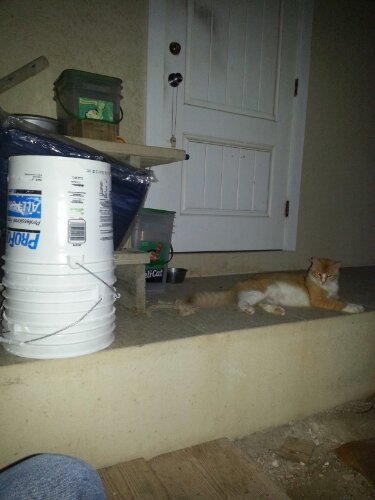 The cat food is in the buvket in the upper left of the picture.. I fill their bowls and step down the big step. the cats swarm in my landing pad for my foot goes.
I won't let it dampen my Friday spirit though. Tonight it's the start of Pirates Week!. I had made arrangements to bartend all weekend 'cause I could really really really use the money, but I think The Wife wants to go to the festivities with me. So that's what we will do.
Don't Care
Have a good weekend!!!!