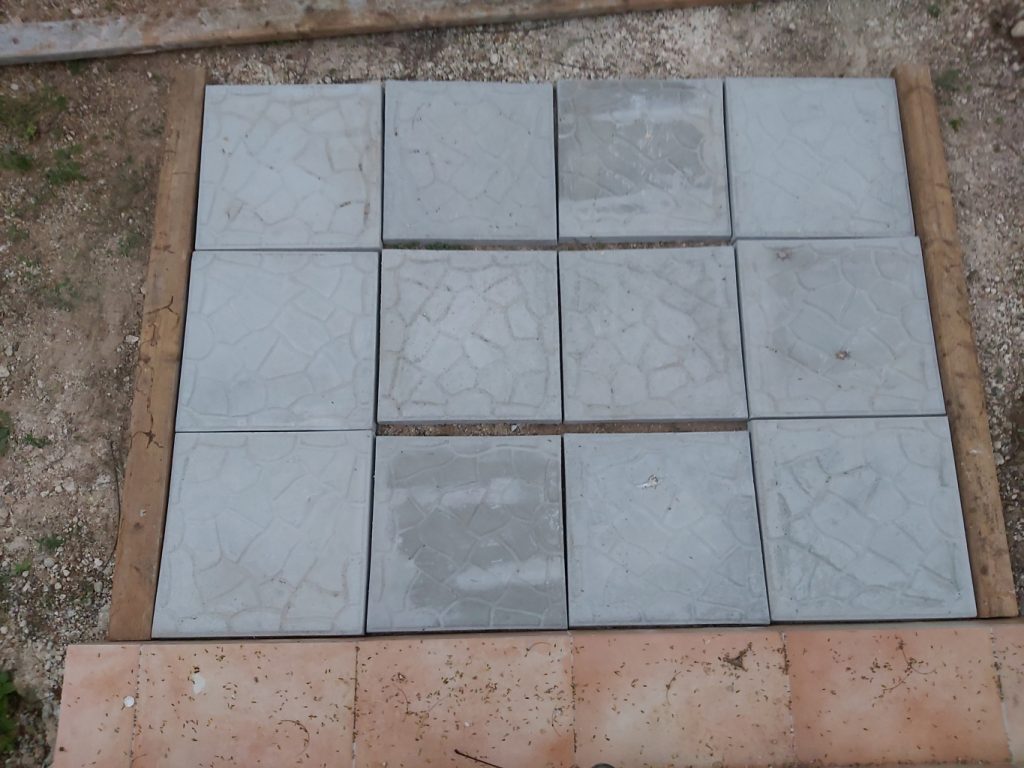 It awes me in a bad way that nothing ever goes as planned, nothing is ever easy.
I bought a dozen 18×18 pavers to make a back porch for the downstairs. Lay 'em down, level 'em off, done in an hour. That was the plan. This is the beginning of the third day…
If you look at the picture above, you can tell they're not all the same size. The six in the middle are seventeen inches and the left three and right three are seventeen and a half. Maybe it's normal that none of.my 18 inch tiles are 18 inches, but at least they could all be the same size.
Which six do I take back? Biguns or littleuns? I'm sure whichever I pick will be the wrong ones, might as well take 'em all.
In a week, the wife will be back, quarantining downstairs. Hopefully with a little porch she can get some sun and fresh air on.
Have a good Wednesday!