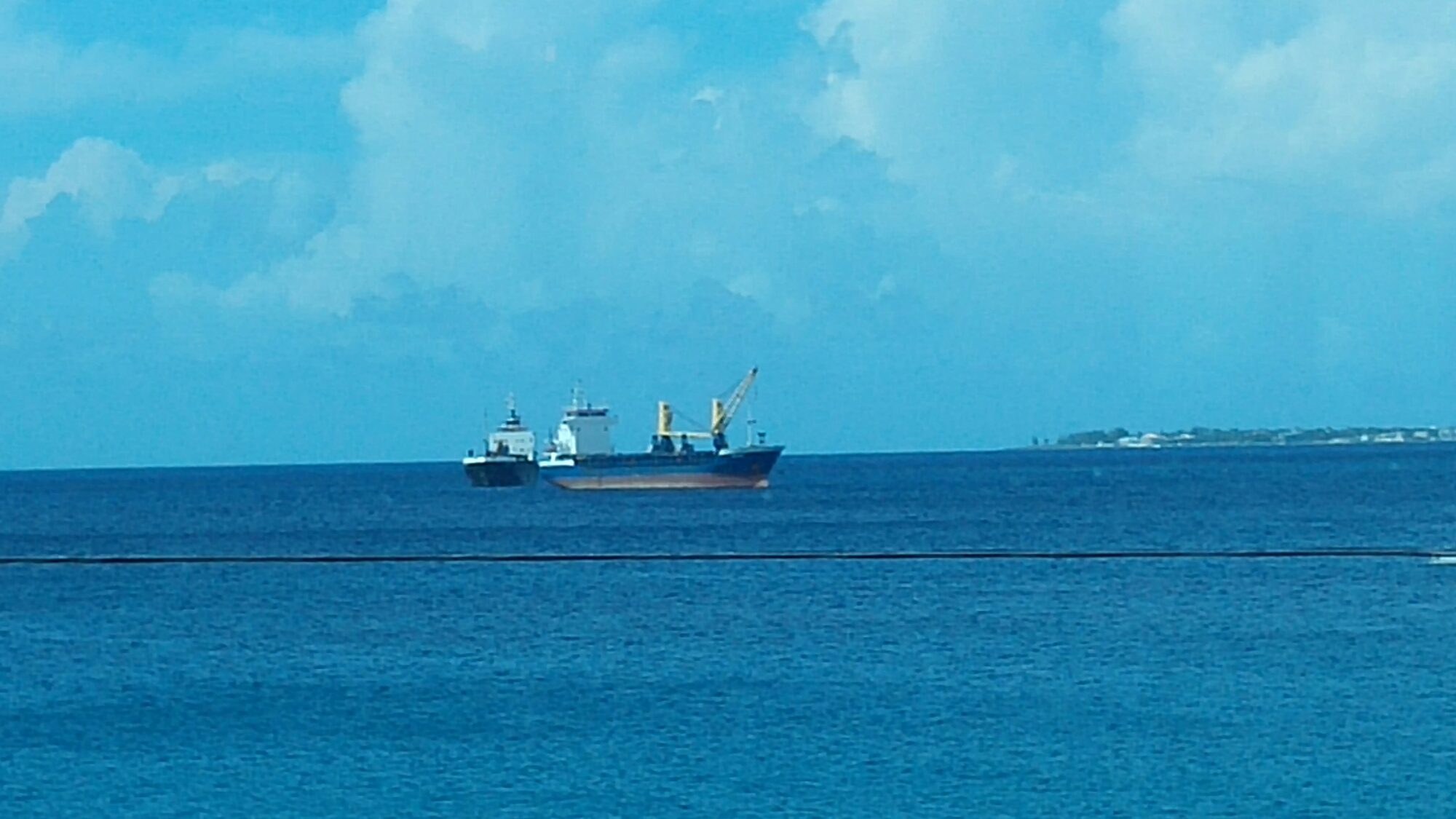 Took these two pictures of two anchored ships while having a coffee with the wife yesterday afternoon. I like the top one better, she likes the bottom.
The wife went to Miami for work, two days. She'll be back in 31 hours.
It is quite cool this morning, cloudy and will probably rain.
Have a good day!