As you probably already know, the Panamanian-flagged container vessel MV Ever Given is stuck in the Suez Canal, turned sideways in low visibility and high winds.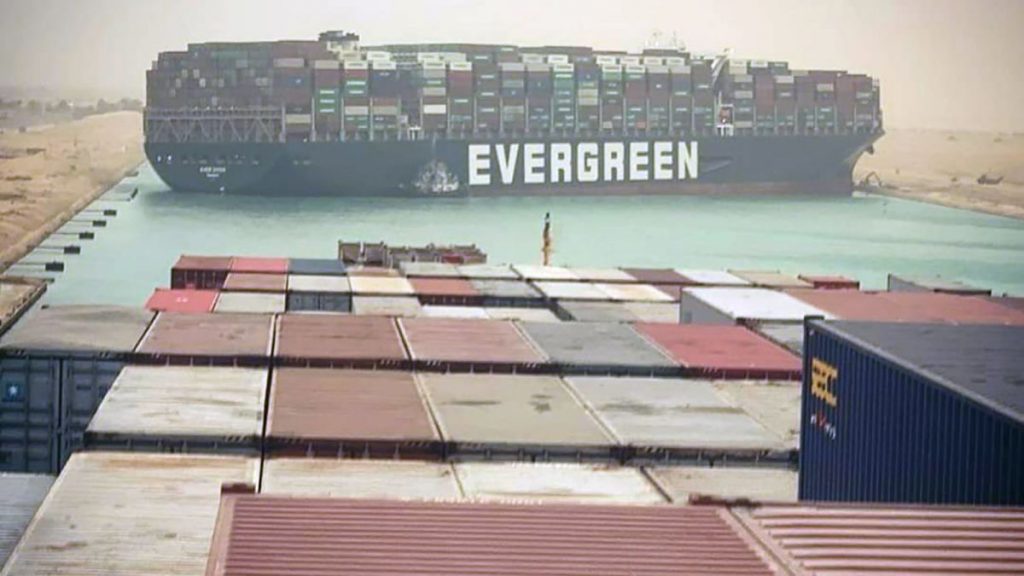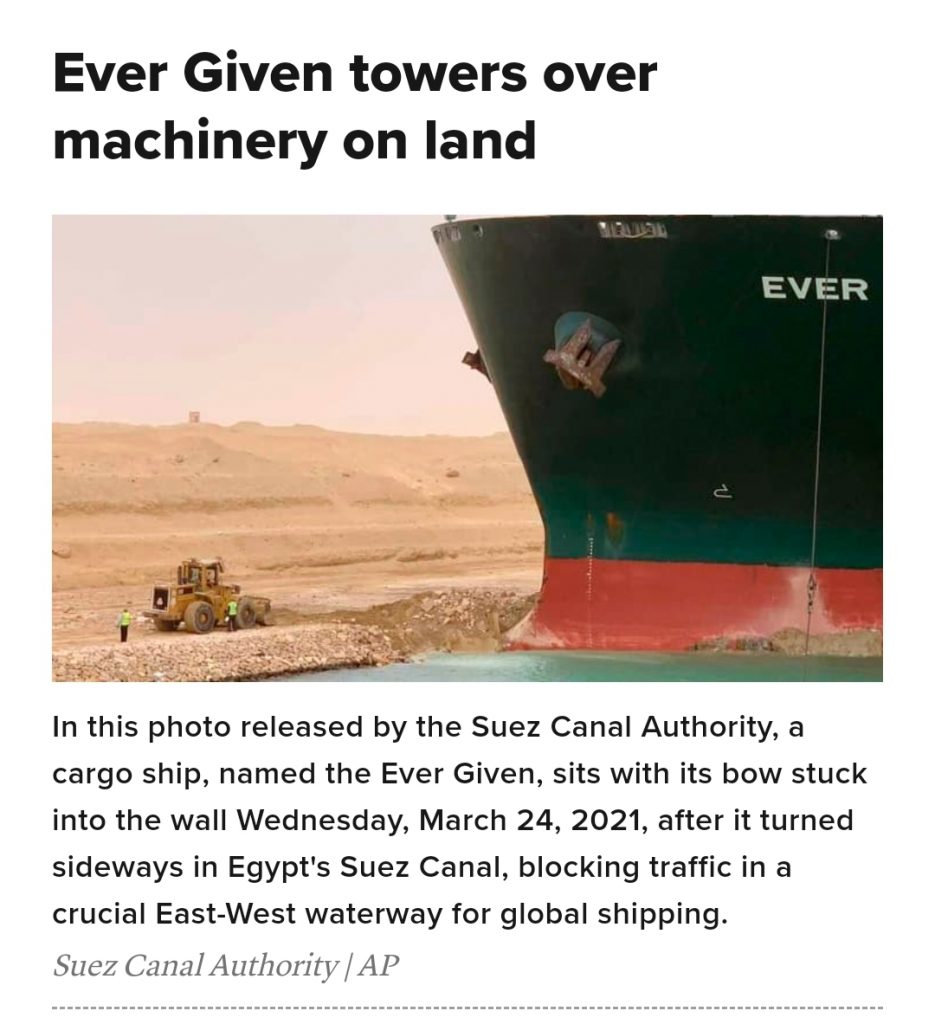 Some say weeks to free her, Egypt says they'll have her out over the weekend. The news says this disruption in shipping will have a planetary effect.
We'll all find out.
From what I've read the past few days, about 40 ships a day pass through the Suez Canal, at about $350,000 USD . The price is based on the cost of going around South Africa.
It will be interesting to watch this unfold.
Happy FRIDAY! We had tacos and I also had a big burger last night. I think we're pretty much going to be regulars at the Westin Movie Night from now on.
Have a GREAT weekend!