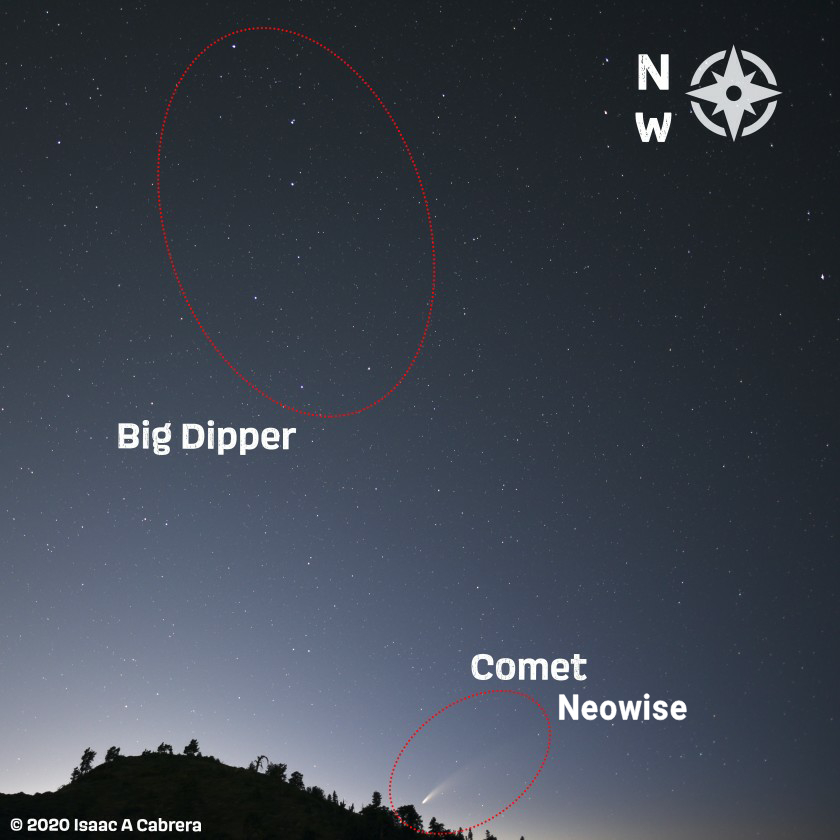 I guess I won't be seeing Comet Neowise. I got the image above from the internet. In the Cayman Islands, the horizion is approximately right under the words "Big Dipper". From there, things rotate counter clockwise, pushing the Comet further below the horizon.
Not a chance of seeing it from here any more. I guess I'll have to wait till it swings by again in another 7000 years.
It's Friday! Have a good weekend!