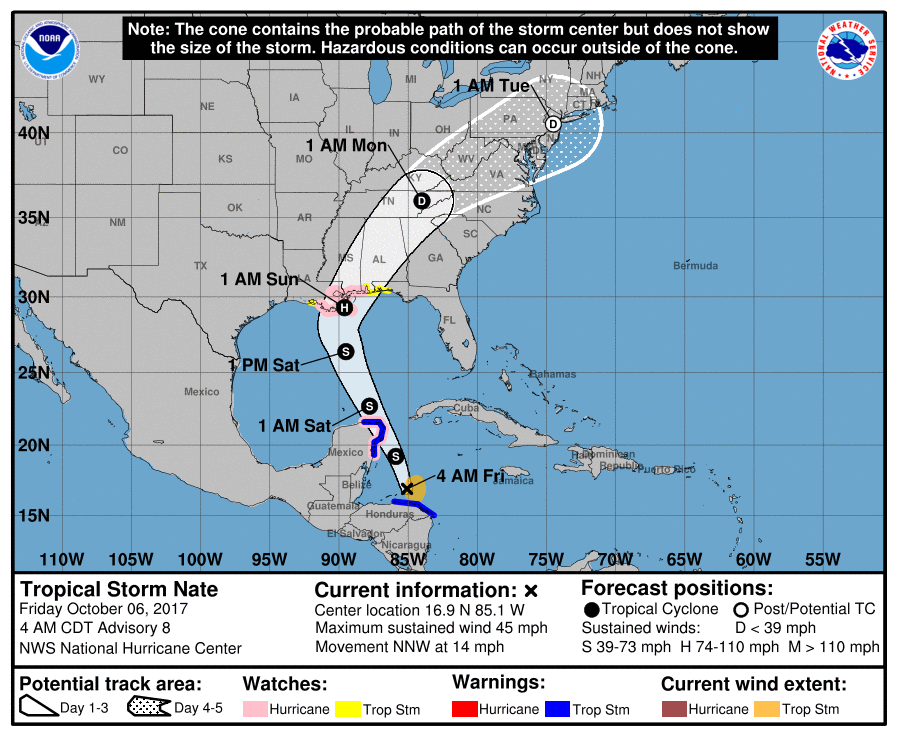 Nate is almost straight west of us. Did a lot of damage in Nicaragua and Costa Rica. Across Mexico today and strengethining to a category 1 hurricane before hitting the US.
THIS Akumal, Mexico webcam should be pretty rough today, if it stays on.
Here we have pretty strong gusts of wind and some intermittent driving rain but nothing too bad.
Good Luck and stay safe!
Happy Friday!