It's a Thursday, hopefully uneventful, quiet Thursday.
Our house has a old tin punchout of the sun, I rekkon it's almost 15 years old. The other day, I saw a new, ceramic sun at the nursery.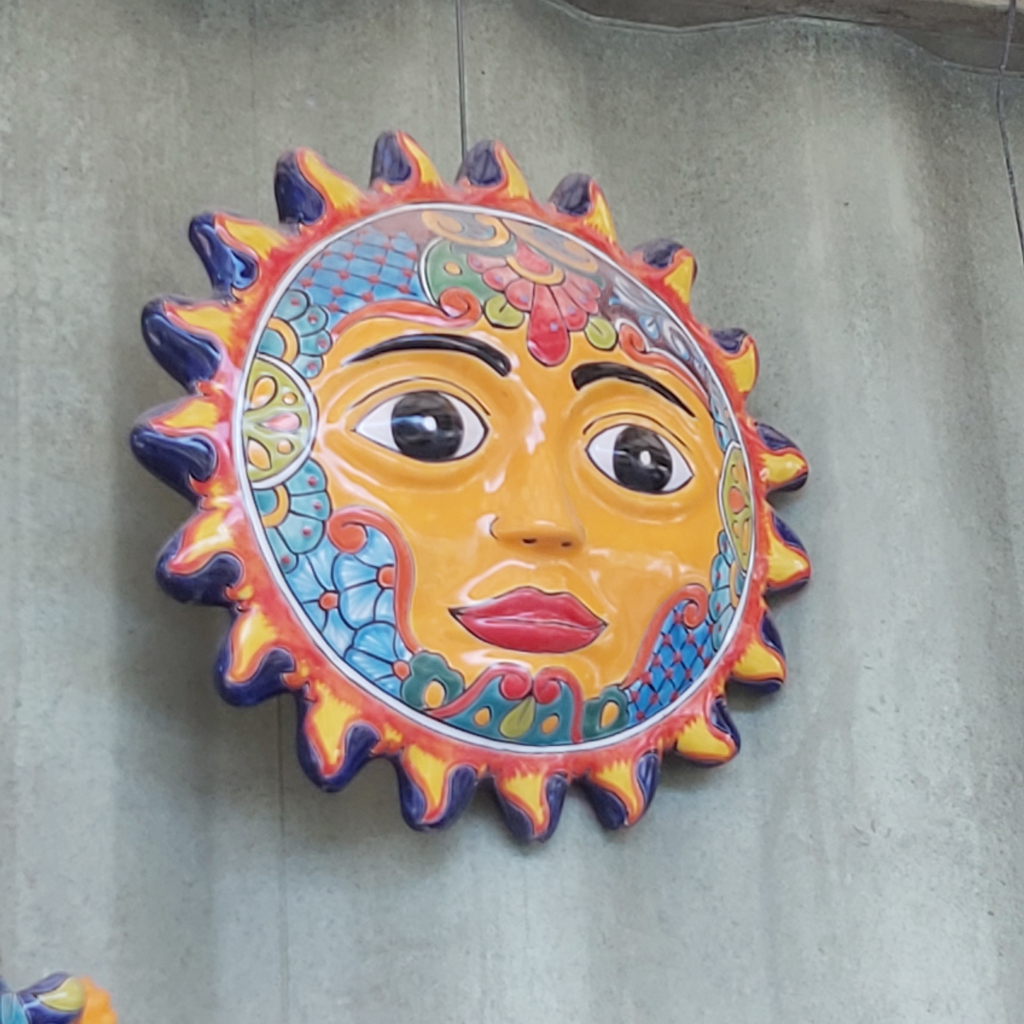 I'm thinking about upgrading. Problems are: ability to stay hanging in windy conditions and is it big enough? More research required.
Here's the old one: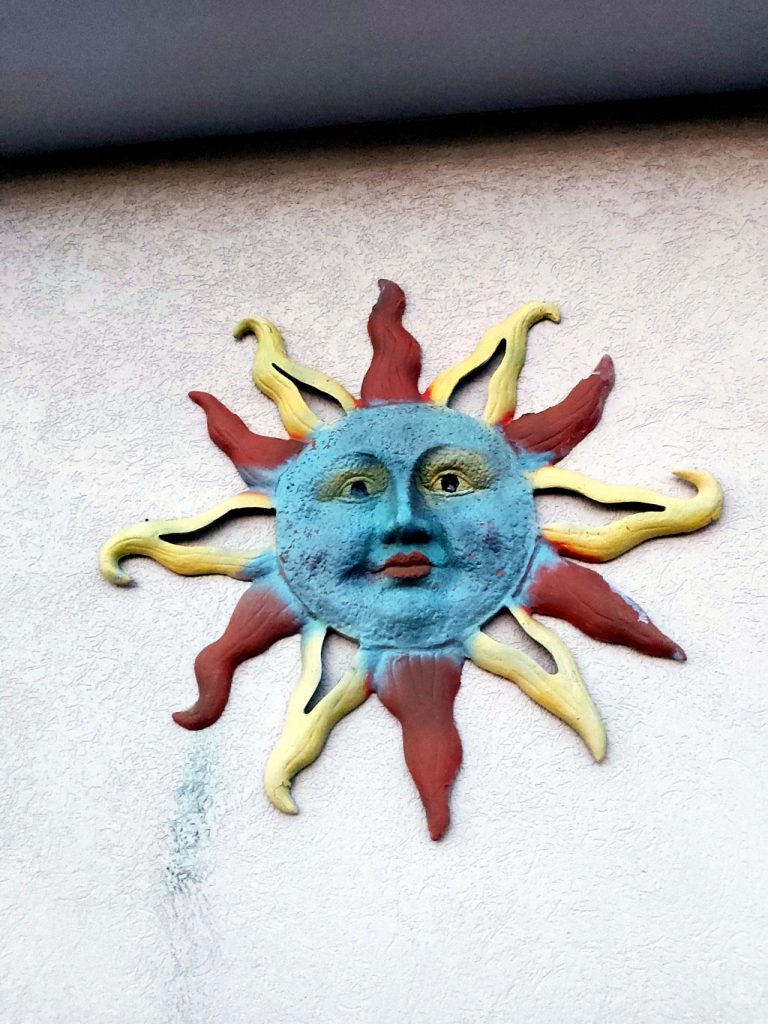 Happy Thursday! Hang in there baby! Friday's comin'!