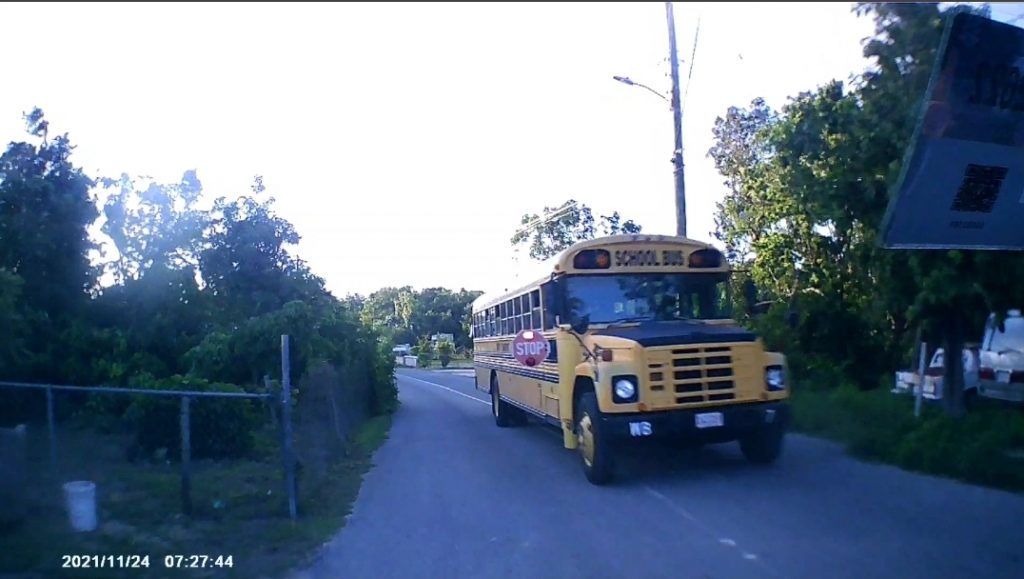 Yesterday, on my way to work I was hit by a school bus. He was driving over the line, and driving with his stop sign extended. He broke off my rear view mirror. I pulled over, ran around the curve to the bus stop where where the bus should have been stopped, but he was gone. The driver must have yelled at his kids "Get in! Get in! Quick! We got to go!" Because it was only one or two hundred feet from were he hit me to the bus stop.
The pictures above are from my dashcam video. I have the video, but I cannot post it online because it contains the school children at the bus stop.
I called the police from the scene, dropped off a copy of the video on the afternoon, and it's all in their hands now.
I had to drive the rest of the way to work holding my mirror that was hanging by the wires. (The glass wasn't broken). At lunchtime I fixed it with epoxy putty, but it needs replacing.
I hope you have an uneventful day!